[here] Magazine.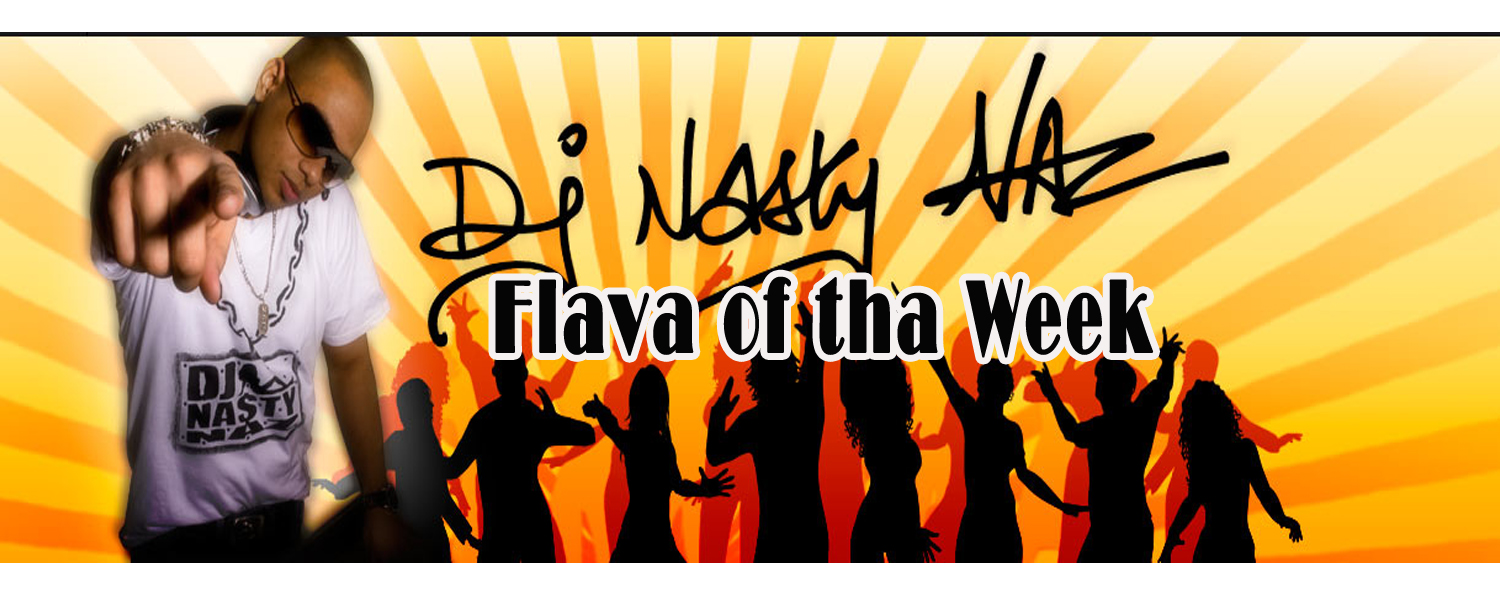 His Crazy Caribbean Style definitely shines through his music selection, his energy, and his food.
DJ Nasty Naz's professional career in the music industry as a tour chef, tour hype man and a tour DJ has allowed him to work with artists like the Black Eyed Peas, The Game, Akon, Wyclef, Danny Fernandes and Sean Paul, to name a few. This attitude of continuously being on the grind has pitched this Trinidadian-born entrepreneur into a class of his own, with not only being a top DJ in the East Coast, but to having an award winning restaurant in Fredericton "" Caribbean Flavas.
His skills in the kitchen have allowed him to cater for a number of groups, including Akon, Sean Kingston, Girlicious, Hedley, The Trews, and even rock and roll legend, Leonard Cohen.
DJ Nasty Naz Flava of the Week will be a weekly column where Naz takes readers inside his world of cooking, performing and rubbing elbows with the stars. For more information on DJ Nasty Naz, visit www.djnastynaz.com, Join the fanpage "" www.facebook.com/djnastynaz or follow him on Twitter www.twitter.com/djnastynaz. Or, to taste d'island life, visit Caribbean Flavas on 123 York St, Fredericton.
I was the Deejay for an event this weekend, and I played the track Jai Ho by A. R. Rahman, and I remembered everyone had the Oscar Fever, especially with the many build ups and sneak previews the networks aired during that week. After it was all said and done, I think that Slumdog Millionaire definitely deserved all the credit it has gotten. It was a total underdog project that no network wanted in the first place to now an Oscar award-winning film.
That hits close to home, as my award winning restaurant Caribbean Flavas was an underdog project as well, which no one wanted or believed in at UNB. Now, four years later, we have won BEST restaurant in the province, where to dine in Canada and we have gone on to cook for acts like Hedley and Snoop to Leonard Cohen and the Trailer Park Boys.
So I decided in keeping with the Indian theme that I would do up a nice recipe for some curried duck. Of course any protein can be used here, from chicken to lamb, including tofu, which would be an excellent choice. I didn't want to have beef in this recipe, as I said I am sticking to the Slumdog theme, and the cow is seen as a sacred animal in their beliefs.
Having lived in Trinidad most of my life, curry was always part of our Sunday traditional "River Lime."
I guess I should lend some insight to this new lingo:
Lime/Liming "" a party or any get-together/to hang out with friends and acquaintances. Example: Hey Johnny, we are liming at the mall, you should swing by.
Anyway, our "River Lime" would entail having most of the family and many friends pack up the trunks of their cars with coolers "" properly stocked with drinks and duck, and head down to the nearest river to "make ah cook!" We would then find a suitable spot, bring out the cast iron pot, start up the fire, bring out the playing cards and blast tha music from tha trunk.
Slumdog Curried Duck
Main Ingredients:
Duck: 2lbs (if you are ah true Trini, the whole duck would be used here!)
Frying Oil: 4 tbsp
Onion: 1 (large)
Garlic: 3 cloves
Coconut milk: 1 cup
Yogurt: 1/2 cup
Fresh ginger: 2 tbsp (grated)
Curry powder or curry paste: 3 tsp
Salt: 1/4 tsp
Black Pepper: 1/2 tsp
Coconut flakes
Slivered almonds: to garnish
Cooked jasmine rice for 4 (to serve with)
Note: Again if you are a crazy Trini like me, Scotch Bonnette Peppers are in order here, probably at least 2-3 whole peppers.
Directions:
1. Peel and chop the onion. Peel and finely dice the garlic cloves.
2. Rinse the protein (lamb, duck, tofu etc) with lime juice to take away some of the freshness; pat dry. Cut into one-inch pieces
3. Heat 3 tbsp of oil in a large frying pan over medium-high heat. Add half of the chopped onion and sauté until tender. Add duck and sauté about 5 minutes or until slightly browned. Transfer the duck to a medium-size bowl.
4. Add remaining 1 tbsp of oil to the pot. Add the rest of the chopped onion and garlic. Cook and stir until onion is tender. Drain.
5. Add coconut milk, yogurt, grated ginger, curry powder, salt and pepper to the pan. Bring to a simmer. Add the duck and water, simmer for about 30 minutes.
6. Transfer the curry to the serving bowl, garnish on top with slivered almonds, chopped cilantro (coriander) and grated coconut (optional). Serve with jasmine rice.
After serving up such a great dish, you would surely get a great nod of approval but if you are going for the Oscar award, like my good friend Marion (aka Dev Patel look alike), then a lovely side of Naan (which means bread "" similar to a pita bread) and some mango chutney would surely give you a standing ovation and the Oscar for best role as a leading Chef.
Tags: Akon, black eye peas east coast dj, Caribbean Flavas, curry duck, DJ Nasty Naz, Fredericton, Leonard Cohen, moncton, Russell Simmons, saint john, sean kingston, slum dog