Pics & Video
NEW SMASH SINGLE – Party Girls – DJ Nasty Naz ft Young Ex (Download it now for FREE Click on the MUSIC Tab Above)
Click on the Link below for the Video Shoutout
Eve video shoutout in Vancouver
Click on the Links below for the Video Interview & Shoutout
Belly interview on rogers cable
Girlicious sneekin into the Hotel pool – With my security & I being part of it!
Population Growth New Brunswick Ad Campaign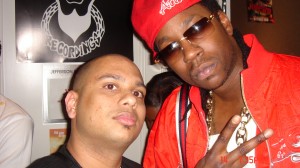 Fast Forward to the 4.00 minute mark. Listen carefully as Sean Kingston calls on Nasty Naz to help him out before they both tackle the chorus & get tha crowd Hyped.
DJ Nasty Naz with Lil Twist (from the Young Money Crew – with Drake, lil Wayne & Nicki Minaj) & Sean Kingston all at the Studio, in Miami
Sean Kingston and the entire crew, while on tour in Bahrain for the Formula 1 race, watch as he wakes us up..and does a  whole lotta other pranks..ha..good times being on tour!