Links
DJ Nasty Naz wants to give a special shout out to the following people & companies:
Mike Postma –

Freelance web designer, developer, photographer and technical consultant based in Halifax, Nova Scotia.

Caribbean Flavas Restaurant and Tour Catering – At Caribbean Flavas we offer an exciting fusion style of cooking, from Red Snapper & Atlantic Salmon to Jerk Chciken and Curry Tofu. Before and after a hard nite of "Rocking out on Stage" artists like Leonard Cohen, Snoop Dogg, Girlicious, Wyclef, Russell Simmons, Akon, Sean Paul, Hedley and more, have all enjoyed our food.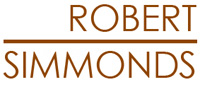 Robert Simmonds – Mens and Womens Contemporary Clothing Store Fredericton (DJ Nasty Naz Clothing available here)

Join the Dj Nasty Naz Fan Page on Facebook and get exclusive updates on Tour info, and other shows, remixes, and ofcourse the chance to WIN cool swagg ( VIP club passes, Concert Backstage Passess, CD's Posters etc)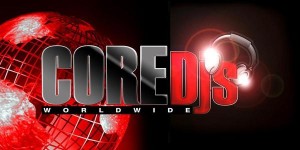 Welcome to the Core DJs Worldwide!  DJ Nasty Naz, you have been selected and vouched for by your peers in Canada validating that you are an innovative, creative, talented DJ that not only breaks records in your market but is consistently on your grind to get the next hit, artist and trend into your market.   
Your talent speaks volumes and we are proud to welcome you to the Core DJ family.  That Core DJs is a unique and solid DJ Collective that supports DJs nationally and internationally with a common goal of keeping the art of Deejaying alive and highlight that the DJ is the one who introduces and breaks records, either through a mix show or dance floor!
Czar Entertainment
 With over 10 solid years of professional service, our goal is to remain a competitive force within the entertainment community. Czar has been credited with orchestrating some 20 million records sold over the last decade. He is the  Associate Producer for the platinum soundtracks to Exit Wounds and Romeo Must Die and Co-Creator of "How Can I Be Down" the foremost urban music conference of the decade, . He was also a key figure to the early success of acts such as late The Notorious B.I.G., The Fugees and Salt-N-Pepa, as well as manages acts like The Game, Sheek Louch, Gucci Mane, & Mario Winans who has written and/or produced hits for Brian McKnight, P. Diddy, Mary J. Blige, Janet Jackson, Jennifer Lopez, Stevie Wonder and Ruben Studdard, among others. Alongside managing these award wining acts, he also manages Key DJ's who are always on their A Game – DJ Nasty Naz is one of them!  Being under the guidance of this entertainment company, Nasty Naz has seen higher heights and Czar Entertainment has proven to be a force to be reckoned with.
Sonic Bids